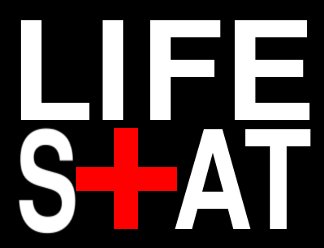 LifeStat, The Emergency Pocket Airway Tool
THE EMERGENCY AIRWAY DEVICE
French Pocket Airway, Inc.
LifeStat/Airstat

6123 Marquette Place, New Orleans, La. 70118
FAX: (504) 866-8507
rjf@lifestatmedical.com



Dr. French, inventor of the Emergency Pocket Airway and an Ear, Nose, and Throat Physician, states the following:
In an emergency, unscrew the device from the end threaded onto the key ring.
Unscrew the other end. A trochar and cannula will slide out.
Perforate cricothyroid membrane or other accessible area of airway with trochar threaded within cannula.
Withdraw trochar after it and cannula are within lumen of trachea.
Thread small end of outer casing into hub of the cannula, thereby extending the length of what has become a breathing tube.
Spontaneous or assisted breathing now possible. Ambu or respirator adaptable.
Apparatus may remain in position during subsequent attempt at oral intubation.
---
Caution: Federal law restricts this device to sale by or on the order of a physician or other practitioner licensed by the laws of the state in which he practices to use or under the use of the device.