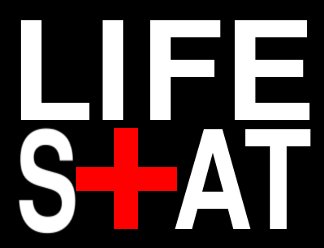 LifeStat, The Emergency Pocket Airway Tool
THE EMERGENCY AIRWAY DEVICE
French Pocket Airway, Inc.
LifeStat/Airstat

6123 Marquette Place, New Orleans, La. 70118
FAX: (504) 866-8507
rjf@lifestatmedical.com
LIFESTAT. Saving a Life.
Restoration of an airway to provide life-maintaining oxygen may be required in an emergency away from a medical institution. The resuscitative goal must be attempted by any trained medical personnel available and effected with instrumentation at hand.

Respiratory obstruction from aspirated foreign bodies, trauma, or masses occluding the upper airway may prevent intubation or mouth-to-mouth resuscitation. Cardiorespiratory failure as in acute myocardial infarction or respiratory paralysis from exposure to chemical agents may be managed by mouth-to-mouth resuscitation, but may require access to the airway via emergency tracheostomy or cricothyrotomy.


Devices which have been made available for the purpose of emergency tracheoscopy have been studied. These devices are no different in purpose than LIFESTAT®, but they are too bulky, too complex, or require too much skill to be practical in an emergency. They are therefore not usually desired by a medical professional to carry on his person. LIFESTAT® is of small size and weight and of straightforward utilitarian and humanitarian design. It can be carried on one's person and thus be available for life saving emergencies of airway loss.


The device is made of aluminum, slightly longer than a door key, with a drilled end for slipping onto a key ring. In case of emergency, the shaft is unscrewed from the end affixed to the key ring. A trochar threaded through a stainless steel cannula of 3 mm inside diameter slides from the tubular case of the device after unscrewing the end opposite the key ring. The trochar and cannula can be placed into the trachea at the cricothyroid membrane or elsewhere, directing the insertion inferiorly. The trochar is withdrawn. The hub of the cannula is threaded to accept one end of the cylindrical aluminum case within which it was contained.

This provides an extension whose distal end is both a mouthpiece and is a universal adaptor for a hand held automatic respirator.


Clinical Data
Live and autopsy perforations confirmed the trochar will penetrate skin and trachea.

Studies confirm the diameter of the device is adequate for ventilation in emergency situations. If an obstruction of the upper airway is present, exhalation must be allowed via the device to prevent carbon dioxide buildup in the patient.

One hundred percent oxygen saturation can be maintained in an adult.

The device is sized so that it may be used on patient of all sizes and all ages.


One thousand physicians at meetings of the American College of Surgeons and the American Academy of Otolaryngology and Head and Neck Surgery in 1996 were surveyed and confirmed the need and acceptance for the device. The military of the United States were surveyed via personal consultations with the Surgeons general of the Army, Navy, and Air Force as well as other combat and emergency medical commands. The need for an efficient, easy-to-use emergency airway device able to be carried on one's person was confirmed. The survey revealed almost 100% acceptance of LIFESTAT® for this purpose.
Conclusion: LIFESTAT® is a self contained emergency airway device and extension. It will provide entrance to the trachea and via its extension will allow mouth to airway resuscitation by a rescuer or will adapt to a mechanical or automatic respirator. It can be used in patients of all sizes, maintaining 100% oxygen saturation. It need not be removed, thereby losing the airway, when endotracheal intubation is ultimately attempted.

The purpose of this device is no different from any of the many emergency tracheostomy and cricothyroidotomy devices currently available. Because of its size, weight, simplicity, and versatility it will, unlike the other devices, be carried on the medical person, and thus be available for life saving efforts when they are required.